"As opposed to trying to attract millions of eyeballs and monetize them with ads, branded social networks are less about profitability and more about creating loyal and engaged customers that will ultimately create revenue in more conventional ways."
~Adam Ostrow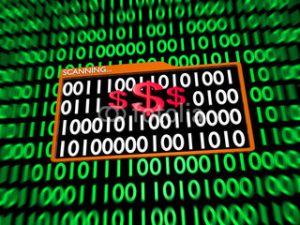 The conversation around radio stations eventually seems to wind up in a discussion of how to monetize digital media.  The answer eludes most radio people, because the idea of building loyalty and creating engagement, and then earning from that, doesn't make sense.  Interesting, since that's how radio was designed to be "monetized."
Some time ago most of our efforts were to not only get people to listen, but to be as loyal as possible.  We wanted to build fans, not just listenership.  Over time, especially after the joys of consolidation, it became a battle for "ears" instead of a battle for hearts and minds.  Instead of being a way to more effectively reach people on a personal level, digital media is in danger of becoming another way to sell things to people.
This isn't one of those, "why can't it be like the old days" rants.  Instead, it's a call to arms for those who still understand that the battle lies far beyond the ear.  Digital and social media don't need to be a replacement for radio, they can actually be integrated into our plans as a compliment to radio, part of the larger media pallet we all need.  But it requires alternate thinking.
First, we have to understand that both radio and digital media are built on fans, not just listeners.  PPM results show the same thing, with the majority of listenership coming from P1s instead of listeners.  I know there's a school of thought that radio is simply cume based, but a radio station of a large base of listeners, without any fans, is useless when it comes to making money.  Success lies in the careful relationship between cume and P1, not just one or the other.
I'm going to step out here and suggest that, just as revenue used to be (and probably still is) a byproduct of compelling programming, digital media income will be a byproduct of compelling digital media.
There's no empirical research to show this yet, but I'm willing to bet it's the hardcore fans of a radio station that move product for the clients.  Occasional listeners, especially those we find spending one hour or less with the station, aren't helping much at all.