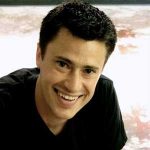 Dave Senes, strategic advisor with Goodratings Strategic Services, has a passion for working with gifted communicators in the context of values-driven entertainment.
His 20+ year career in radio began as producer for the iconic Fred Winston show in Chicago.
From there, Dave spent the next 10 years in Chicago on-air, producing, and programming with Evergreen Media, Bonneville and Salem Media. Dave helped launch Salem media's "Fish" brand in Chicago, working alongside John Frost.
From there, he accepted the role of Network Program Director for WAY-FM/CHRSN based in Nashville, TN. During this period, WAY-FM stations achieved top ratings success and unprecedented affiliate growth. WAY-FM grew to 13 owned stations and over 100 affiliates nationwide.
Today, Dave is proud to be part of the growth of Christian Music radio, helping top communicators and program directors create emotionally compelling programming.
He's also a founding member of the creative team behind Keep The Faith – the #1 nationally syndicated CCM show on the air today.
Dave can be contacted at dave@goodratings.com.