"In the end, I don't care how customers listen SiriusXM. I only care if they listen. And so they want to listen on their phone, they want to listen through their Sonos device. They want to listen on their car radio through satellite delivered. They want to listen through their car radio through plug-in their phone and/or using Bluetooth with their phone, does not matter to me. What matters to me is that they listen and that they pay."
~James E. Meyer, CEO, Sirius/XM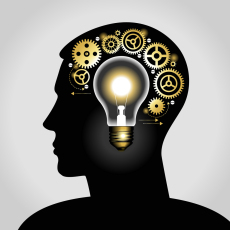 Why is it we confuse content creation with content distribution?  People not listening to the radio as much as they used to?  That's a content creation challenge.  People using devices that can't access your content, that's a distribution issue.
Most of us in radio don't differentiate between content creation and content distribution.  Here's the sticky side of that issue: once you start creating content specifically for one kind of distribution channel, your creativity suffers, and there's less interest in what you're distributing.
Here's a theory – always concentrate on content creation first.  Compelling content will always find its way to a distribution channel.  Even if you have a plethora of distribution channels, if what you have on them is "ok" you're going to fail.  The MacBook Air I'm writing this on has more ability to generate content for different distribution channels than existed 50 years ago.  I can create all of the "new media" choices of digital, audio, video and social.
Still, it's the dreamer sitting in front of the computer, not Steve Jobs' invention, that creates the compelling content.  As I mentioned recently, we're too busy tactically to take the time to dream, which is what creates the compelling content.  Without that dreamer, the distribution doesn't matter.