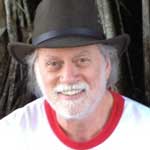 Tommy Kramer has spent over 35 years in radio as an on-air talent, Programmer, Operations Manager, and Talent Coach, and has worked with over 300 stations in all formats, specializing in coaching morning team shows, but working with entire staffs, too.
He also works with many of the nation's best-known and most talented Voice Actors—people that you hear every day on station Imaging, Radio and TV commercials, and Hollywood Movie Trailers.
He was inducted into the Texas Radio Hall of Fame in 2003, and now lives in Hawaii.
The process is very much like a drama coach working with actors, using very specific techniques to sound more real, touch the listener in a personal and conversational way, eliminate generic content, and stand out against your competitors.
Some of the techniques are a little unorthodox; all of them are simple. There's no "cookie cutter" method to it, since each Talent is different.
Every professional athlete and every famous actor has a coach.
There's a reason for that.
Tommy can be contacted at coachtommykramer@gmail.com