Now I have to admit it…
…when I saw this headline I did a little double take.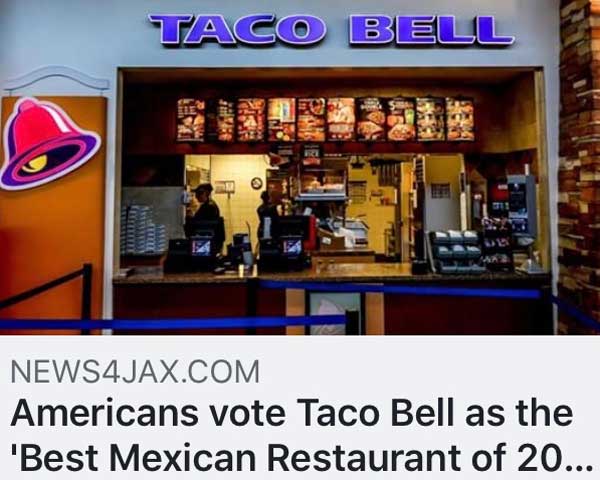 Now, I don't want to offend anyone but as a fella who grew up in Texas, I found this headline as wacky as Seattleites voting for Folgers, Minnesotans voting for Cheez Whiz, or John Frost taking the award for the best looking guy in high school.  (That actually happened by the way, but not because I was voted that but because I literally "took" the award).
Taco Bell?  The favorite?  What's up with that?
Media observer Mark Ramsey suggests that familiarity IS preference.  You can't prefer something you don't know, and few would dispute that Taco Bell is most familiar.