Jimmy Buffett wasn't a one hit wonder, but almost.
Did you know that he never had a #1 hit on Billboard, and had only one song, "Margaritaville," that even reached the top 10.
And yet the idea of "Margaritaville" inspired restaurants and resorts, a Broadway musical and retirement communities turning Buffett's alleged desire for the simplicity of island life into a multimillion brand. He's on the list of Forbes' America's Richest Celebrities with a net worth of one billion dollars.
What's my point?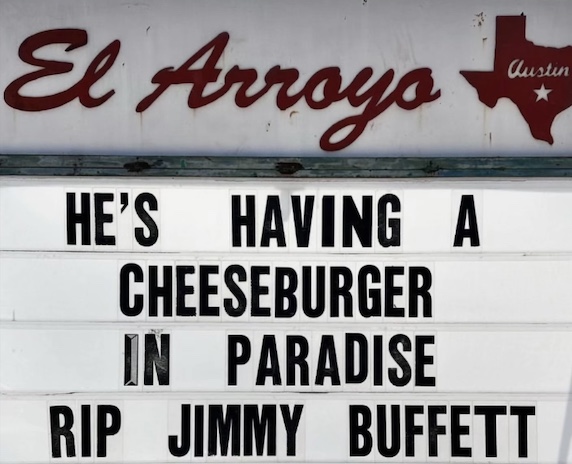 Jimmy was less concerned about making hit records and more about creating a soundtrack to a lifestyle. It wasn't just about the song, but how its meaning resonated with the tribe. (If you're taking notes what a song means to people is often more important than the song itself.)
By tapping into the belief and values of his tribe, the self-proclaimed Parrotheads, he was able to reach far more people that identified with "growing older, but not up," than those that happened to hear his music on the radio. (Parrotheads! How many radio stations have such a strong tribe that they create their own nickname?)
In reading tributes to him this weekend it is interesting how many references to his music aren't really about his music at all.
"His music will always point us toward the sandy beaches and blue seas of our mind and hearts."

Michael McDonald
"He was a modern day Mark Twain, who turned his many adventures into songs & books & transported us to the exotic places he loved."

Clint Black
So, what's the programming lesson here?
Your station will reach far more people if you'll tap into their beliefs and values, instead of relying on worn radio tactics to create loyal fans.
Let's go get a cheeseburger!
---