You read that right.
In case you've missed it, there is quite a controversy over a recent campaign from Bud Light.
It seems that the marketing department at Bud Light decided to make Dylan Mulvaney, a "trans woman," one of its paid spokespersons. For the purposes of this blog I'll not focus on the obvious moral and societal aspects of that decision but instead focus on the branding implications. After all, Christian radio stations regularly face scrutiny about who they are FOR or AGAINST.
So, what's going on here?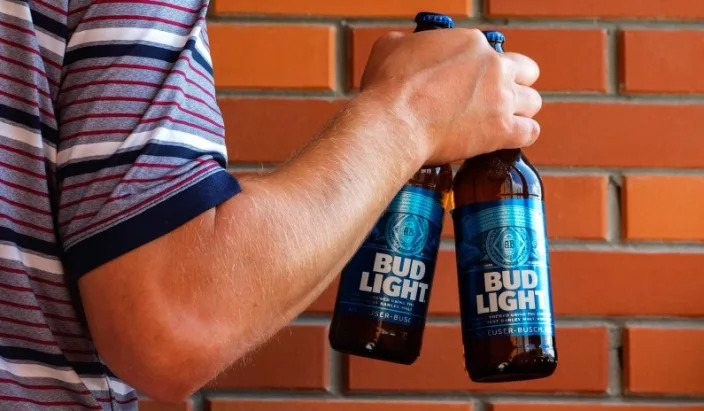 David Johnson, CEO of Strategic Vision PR Group and expert in crisis communications, said that Bud Light's decision to partner with trans woman Dylan Mulvaney "goes against its brand identity," and that is why the company has lost billions in market value in the wake of a backlash. Anheuser-Busch's stock has fallen 5.02% and lost $4.562 billion in market cap.
"Our purchases remind us – and announce to the world around us – who we are. Our favorite brands communicate what we stand for, what we believe in. We direct our dollars in ways that reflect our values and offer a glimpse of our souls."

Roy Williams
When your radio station communicates an idea, like Bud Light has, that is NOT aligned with your fans' values, you risk breaking the trust of your brand promise, even if the specifics of that brand promise are only inferred.
"Words like: Fairness, change, interference, freedom, responsibility and opportunity trigger different reactions based on worldview. It's always easier to encourage action based on an existing worldview than it is to change that view."

Simon Sinek
That's why your station has received complaints by simply mentioning the names Donald Trump or Joe Biden even in the context of a legitimate news story. I know some stations that have eliminated newscasts altogether because of the land mines. A good idea? That's a larger discussion for a future Frost Advisory.
Here's what some people miss… people don't tune to your station because of what YOU are, they tune to your station because of who THEY are. Their worldview shapes how they see themselves and the choices they make.
If you don't know the worldview of your listeners, step on a land mine like Bud Light has and you will soon.
---